Product Description
Samsung VL350/ZAR Bluetooth Speaker-UHQ 32bit Upscaling Sound- Certified Refurbished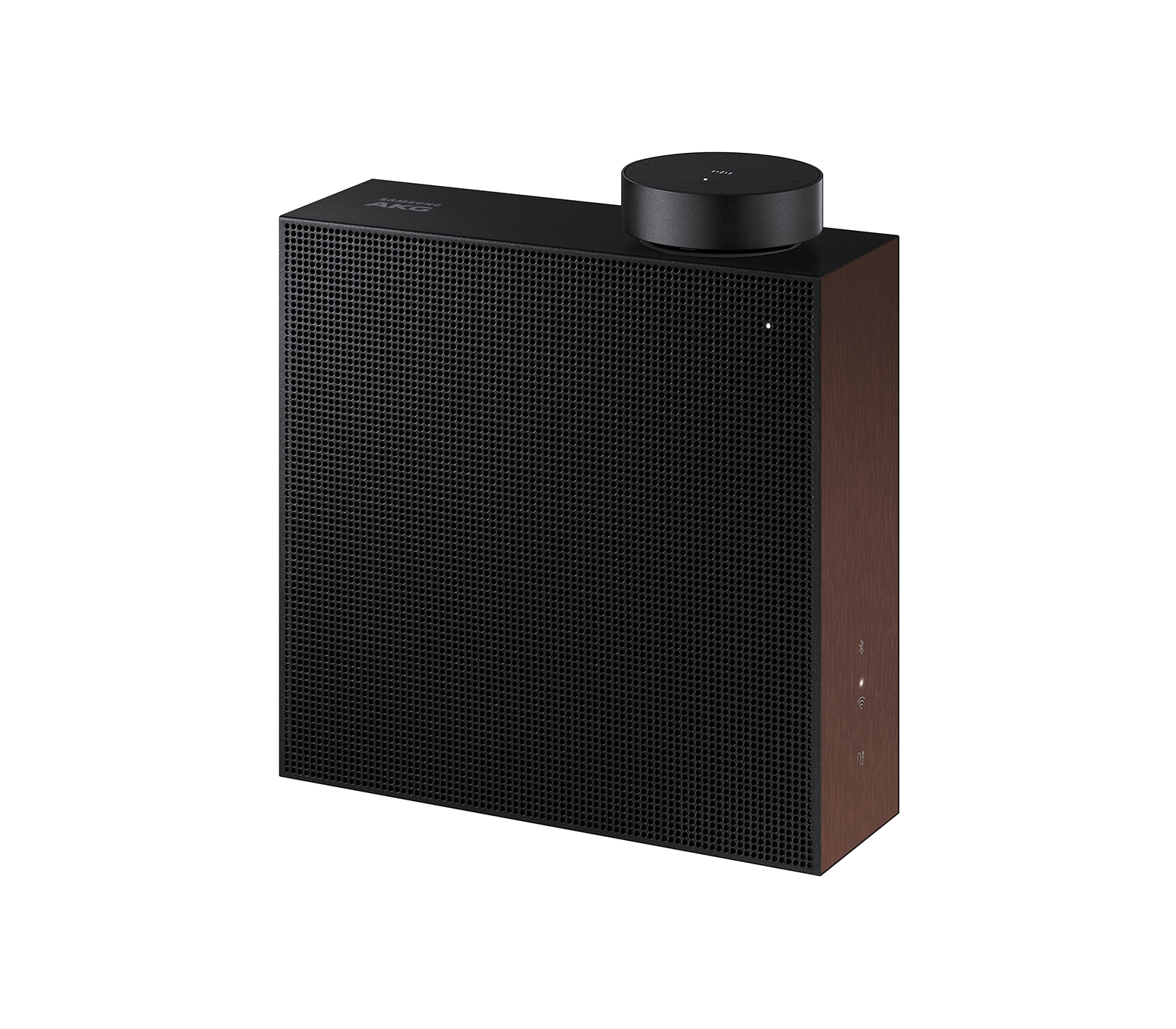 Samsung Hi-Fi Speakers fine tuned by AKG Acoustics
Experience studio-quality sound in your own space. Listen to crisp hi-fi sound, fine-tuned and certified by AKG.
UHQ 32bit Upscaling
Transform your music to a more detailed and dynamic sound. Upscale any of your music files up to 32bit for richer sound.
Deep bass distortion cancelling technology
Predicts and cancels out distortion before it happens, giving you deeper and more detailed bass without the need for a separate subwoofer.
Moving Dial Control
With the Moving Dial Control, you can adjust the volume, skip songs, and use voice commands to get what you need - virtually anywhere in your space.
Sync with Bluetooth connection with Smart Phone
Just long-press and talk to the moving dial. Using Bluetooth, it syncs with your mobile and finds the music you want. Using your own voice couldn't be easier.
Wireless Audio with Voice Control
Ask Alexa to play something by simply saying the title or a few lines of the song's lyrics. No matter what kind of music you're in the mood for, Alexa will find it.
Seamless setup with your smartphone Automatic notification.
Put complex set-ups behind you. Just plug in your speakers and get an automatic pop-up message on your mobile device to connect to the network. Simply click the connected speaker shown on your phone to register it. Set-up complete.
Group Play & SmartThings app
It's your music, play it where you want. With Group Play and the SmartThings app, you can listen to your music on a Samsung audio device anywhere in your home. SmartThings even gives you control over a range of smart home appliances.
Product Dimensions (W x H x D) 8.26" x 8.32" x 2.75"
Owners Manaul
http://downloadcenter.samsung.com/content/UM/201808/20180828122358901/01_VL350_VL550_ZA_FullManual_ENG_180808.pdf
Other Details
Refurbished! 90 Day warranty & Support
Product Videos
Custom Field
Product Reviews